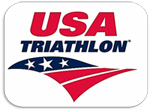 The High Sierra Triathlon Club located in California's Eastern Sierra trains in Mammoth, June Lake and Bishop, CA.  The Club was formed as a non-profit organization in March of 2005. We are recognized by USA Triathlon (USAT) as an official USAT club, and our membership is growing steadily. Our mission as a club is to encourage anyone and everyone to try the sport, provide continued support to those already established in triathlon, provide structured workouts for all members, provide opportunities for training and meeting training partners, and provide a fun, social atmosphere where everyone, regardless of abilities, feels welcome.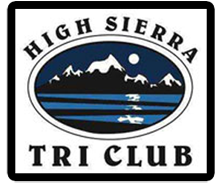 Annual Tri Club Membership costs $35, please sign up at active.com. Club workouts are posted on our calendar. These are free to members or $10 for others. All activities are seasonal from April-September.Other groups offer seasonal training opportunities with their own fees.  High Sierra Striders offer run intervals on Tuesdays at 7am at Mammoth Track and Eastside Velo offers cycling workouts and groups May through October.
Whitmore Pool is open May-early September for lap swimming. Swim passes can be purchased there. Coaching services are offered and can be purchased for an additional fee from club coaches Alana Levin Alana@HighSierraTri.org
We have a live, interactive calendar of events. If you have an event, or want to sponsor an activity, click on the + sign in the upper right hand corner of the calendar date and enter detailed information about the event & your contact information. An administrator will review the entries and publish appropriate entries. Visit the Calendar now.
If you would like to receive emails you may subscribe to our email list. You will receive an email confirming your request. Please be sure to follow the instructions to confirm your interest. You may remove yourself from the list at any time. Subscribe Now!
If you are interested in becoming a member, feel free to contact the Club info@highsierratri.org