We are excited to announce the new organizers for June Lake Triathlon!
JLT is proud of 13 years of a safe and successful event
Thank you all for your support over the first 13 years of the JLT!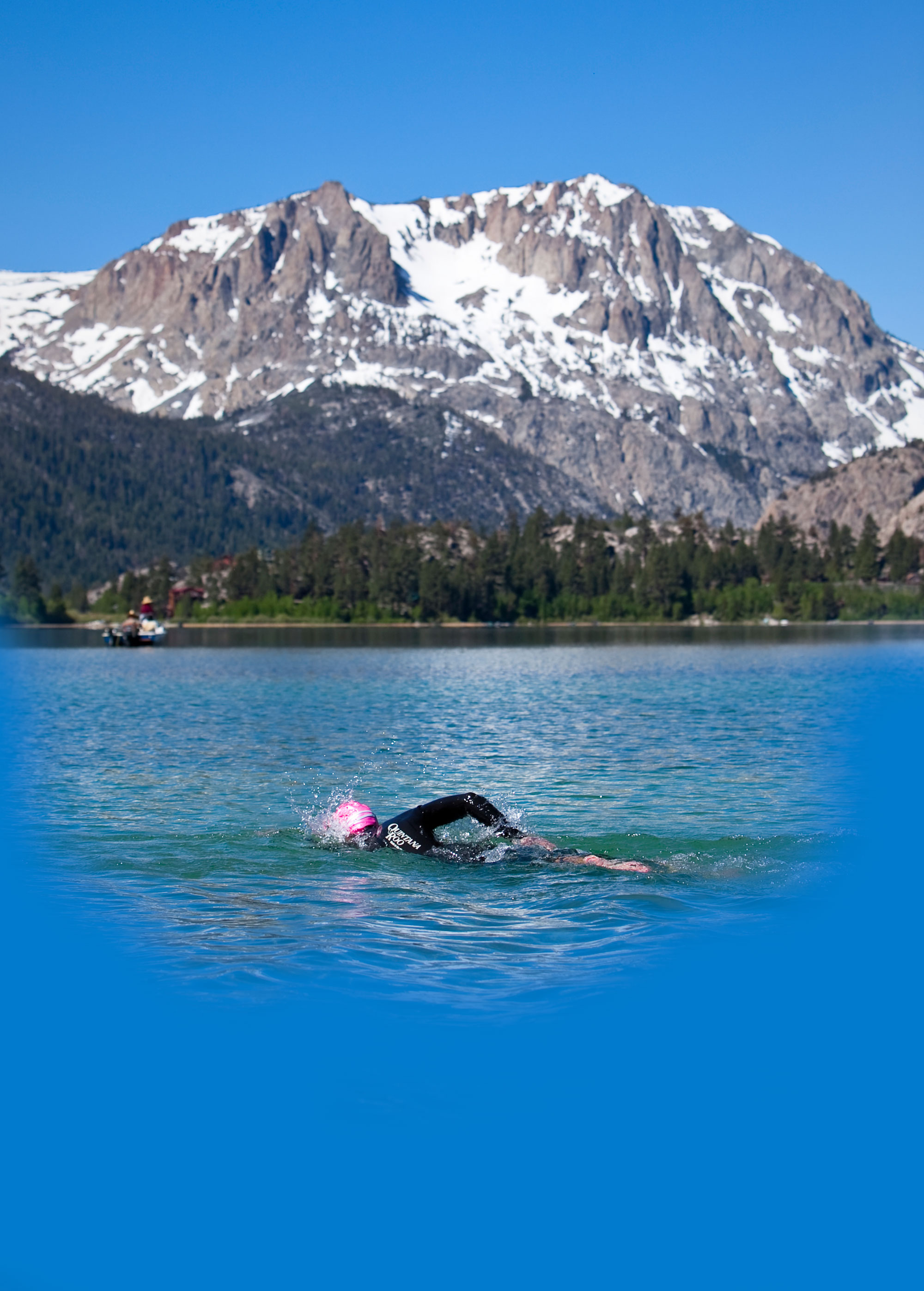 Set in a beautifully scenic high alpine setting, the community of June Lake sits at 7,600 feet above sea level with breathtaking views of Carson Peak and the Sierra Range surrounding the nestled cluster of high altitude lakes: Grant, Silver, Gull and June.
Lesley Allen Photo
INFO ON THE ORIGINAL JUNE LAKE TRI
RACES
Long Course Half-Ironman Distance: 1.2mile Swim/ 52mile Bike/ 13.1mile Run
(ages 18 and up; Individual & Relay divisions)
Long Course Aquabike: 1.2 mile Swim/ 52mile Bike
(ages 18 and up)
Olympic Distance: 1.5k Swim/ 40k Bike/ 10k Run
(ages 13 and up;Individual & Relay divisions)
Olympic Distance Aquabike: 1.5k Swim/ 40k Bike
(ages 13 and up)
Sprint Distance: 400m Swim/ 8mile Bike/ 3mile Run
(ages 13 and up;Individual & Relay divisions)
Kid's Mini Tri Distance: 100m Swim/ 2mile Bike/ 1mile Run
(ages 6-12)
REFUND POLICY
The June Lake Triathlon does not offer refunds or transfers for entries.
PLEASE SIGN UP FOR RACE INSURANCE!
FUNDRAISER
for

JOIN & DONATE TO A GREAT ORGANIZATION
HIGH SIERRA TRIATHLON CLUB
keeps the multi-sport spirit alive in the California Eastern Sierra!

picks

among the Nation's Top races!

IN MEMORY OF JOHN THOMPSON
INYO NATIONAL FOREST PERMIT
This is a permitted event on the Inyo National Forest.
In accordance with Federal law and U.S. Department of Agriculture policy, this institution is prohibited from discriminating on the basis of race, color, national origin, sex, age or disability. (Not all prohibited bases apply to all programs.)
To file a complaint of discrimination, write USDA, Director, Office of Civil Rights, Room 326-W, Whitten Building, 1400 Independence Avenue, SW, Washington, D.C. 20250-9410 or call (202) 720-5964 (voice and TDD). USDA is an equal opportunity provider and employer.